Property 1 from 4

Next property

Back to the overview
Benitachell: VILLA WITH 3 BEDROOMS, 3 BATHROOMS, POOL, CARPORT AND SAUNA
Property ID: VB/018
Address:
03726 Benitachell
Subject to commission:
yes
Bathroom:
Shower, Window, Urinal
Suitable as holiday home:
yes
Surroundings:
Golf course, Elementary school, Kindergarten, Riding arena, Quiet area, Pool, Close to the beach, Tennis court, High school
Number of parking spaces:
1 x Carport
Last renovation/ refurbishment:
2012
Quality of fittings:
Regular
Year of construction:
1990
Construction phase:
House complete
Available from:
24.08.2020
Type of heating system:
Wood
Property description:
The villa offers 210sqm living space. It was built in 1980 and renovated in 2012. It consists of 3 bedrooms, 3 bathrooms, dining room, large living room. On a ca. 1,000 sqm of land. Via a small staircase you get to the house in a very schionen Vorsalon, 3 round windows with safety glass and sea view. You get to the living room by means of a toskarundbogen, which offers a very nice fireplace with cassette, in front of it is a tile mirror. Air conditioning hot/cold. The TV room is separated by 2 semi-circular columns. With round window with electric. Rollades and sea views. The kitchen has 2 x2 gas plates with a granite work surface, followed by the dining room with round steer and roller coaster. via a hallway you get to the bedroom and bathroom. From the hallway, a spiral staircase leads to the basement, where there is a large bathroom with bedroom and dressing room.
To the house leads eie approx. 30 m long driveway with a new carport. There is a BBQ house with a tiled table, which can accommodate up to 8 people. A large work area with 2 flame gas stove, barbecue for paella, fridge and separate sink. Here also the 8 x 4 m large pool connected. The sauna is located in the lower part of the house, which is 6-sided with glass door and windows, in the sauna area are a towel warmer, rain shower, sink with granite, separate toilet and pissoir (separated by sliding door), air conditioning, fenater with granite window bench and persiana. There is a porch suitable for cooler seasons. It serves as an additional space outside, as there is a vertical awning with transparent it can be closed. The laundry room then closes with hot water boiler, washing machine etc.
The garden is flat and laid out on different levels. Orchard, 7 palm trees, small pool house, small workshop and covered wooden slingshot. Solnhofer stone slabs were placed around the house. The entire irrigation and drainage system as well as the electrical system are new.
Furnishings:
Hot water boiler, wood fireplace with cassette, climate layers warm/cold, sauna, water filter system
Location:
The small Spanish village Benitachell lies, with its approximately 6,000 inhabitants, in the coastal interior. The environment of the beautiful village center is still characterized by an extensive and country-typical agriculture. These include, for example, viticulture and orchards with oranges, lemons, almonds or olives.
Benitachell has a 2km long, varied coastline with a pebble beach, coves, caves and the adjacent beautiful natural reserve of the city of Javea.
Exactly on this coastal strip is also the settlement Cumbre del Sol (German summit of the sun). The settlement bears this name because it was created on a mountain. This location gives all residents and visitors of the place a fantastic panoramic view of the area.
Since this year there is the English private school Sta. Ma. Magdalena. Also there are restaurants, a hairdresser, a hardware store, a pharmacy and a supermarket. It takes about 10 minutes to reach the neighboring towns of Javea, Moraira, Benissa and Teulada. So the two closest golf courses in Javea (9 hole course) and Benissa (9 hole course) are reached quickly.
The best way to reach Benitachell is via the AP7 / E15 motorway or the N-332 national road. It is 90 km to Alicante airport and 110 km to Valencia airport.
Remarks:
The information provided by us is based on information provided by the seller or the seller. For the correctness and completeness of the information, no responsibility or liability can be accepted. An intermediate sale and mistakes are reserved.
General business conditions:
We refer to our terms and conditions. Through further use our services do you explain your knowledge and consent.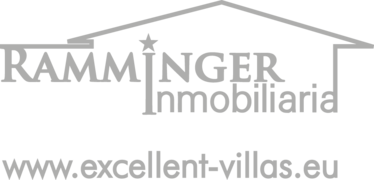 Viola Mandy Ramminger
Phone:
+34 689 03 31 19
Mobile phone:
+34 689 033 119

Back to the overview