Property 3 from 11

Next property

Previous property

Back to the overview
Benitachell: VILLA with 1 bed room, provate pool, parking and fantastic sea views
Property ID: VILLA VERDE
Address:
Cumbre del Sol, Kalmias 191
03726 Benitachell
Location type:
By the sea/ocean
Maximum number of people:
3
Family-/child-friendly:
yes
Number of parking spaces:
2 x Outside parking space
Property description:
The beautiful Villa Verde is located on the Cumbre del Sol in the Kalmias area. It can accommodate up to 3 people.

In this house the lower apartment is rented. This is divided into a living-dining room, a kitchen, a bathroom with shower, a double bedroom and a sleeping coach. Behind the kitchen is the laundry room with washer and dryer. The apartment is very bright.
From the living-dining room leads into the very beautiful large garden and from there you can reach the upper floor to the pool, terrace and glazed naya.

The pool terrace, the pool and the beautiful, large, glazed naya are on the upper level. This area is very spacious and is ideal to relax and enjoy the view of the sea, Calpe and the Bernia.

In the house there are fans and a barbecue. It is fully equipped.

Wifi is included in the price.


In front of the apartment has a garden with meadow.
Location:
The small, spanish village Benitachell with his ca. 6.000 habitants, is situated inland next to the coast. The enviroment of the beautiful village still is moulded by a bulky and customary rural economy. To that belongs for example the wine growing and fruit plantages of oranges, lemons, almonds or olives. Benitachell owns a 2km long and diversitied step coast shoreline with a pebble stone beach, bays, grottos and the adjacent wonderful nature reserve of the town of Javea.
Exactly at these coastline is the urbanisation Cumbre del Sol (engl. pinnacle of the sun)situated. It is named like that because the urbanisation is established at a mountain. From that lay all the habitants and visitors have a fantastic seascape and panoramic view over the environment. Since this year has been open the engl. private school St. Maria Magdalena. As well you have there a hairdresser, pharmacy, supermarket, good restaurants and bars. To the neighbour cities Javea, Moraira, Benissa and Teulada you need more or less 10 minutes. Like that you are as quick by the two nearest golf courses in Javea (9 holes course) and Benissa (9 hole course)
The best way to arrive at Benitachell is over the highway AP7 / E15 or over the national street N-332. To the airport Alicante it is approx. 90 km and to the airport Valencia ca. 110 km.
Miscellaneous:
Aktivitäten in der näheren Umgebung
*Alfaz de Pi
- Bodega "Enrique Mendoza"
* Benidorm:
- Terra Mitica
- Aqualandia
- Terranatura
- Mundomar
* Valencia:
- Oceanografic
* Moraira sailing school
* Golf course
Remarks:
renatl number:
VT-467333-A
General business conditions:
1. You can move in to the house between 16:00 bis 20:00. It is possible to move into the house after 20:00. In that case an additional fee of € 20,00 will be charged. On the day of departure we ask you to leave the rental object until 10:00. We ask you to hand over the house well-swept. Should you fail to comply with that rule an amount of € 50,00 will be deducted of your deposit.
2. The handing over of the keys will be either done by myself or through the attendant of the respective object. In case that you need my help, you can just contact me and I will be happy to assist you.
3. The number of people staying at the property may not exceed the number of people of the contractual agreement. In case of violation of that rule additional people staying at the house will be charged extra. Additional people must vacate the house in case it is not be equipped for the number of additional people. Should you not abide to this rules I am forced to terminate the existing rental agreement without refunding the rental paid.
4. You as the lesee are responsible for damaged done to the property as well as for missing items. In case of losing the keys of the rental object, you will be held liable for the costs of exchanging the locks.
5. Electricity, Water and Gas are included in the rent.
6. Included in the laundry package are 3 towels, bedclothes and bath towels. One laundry package costs €18,00. If needed you can book one exchange of the package per week. Please, note that the provided hand and bath towels may not be used as beach towels.
7. The cancellation of the reservation must occur in writing and be confirmed in writing by myself. In the case of a cancellation the following costs to you will occur.

Cancellation 45 days before booking date 30% of the whole rent will be charged
Cancellation 35 days before booking date 40% of the whole rent will be charged
Cancellation 25 days before booking date 60% of the whole rent will be charged
Cancellation 15 days before booking date 80% of the whole rent will be charged
Cancellation 7 days before booking date 100% of the whole rent will be charged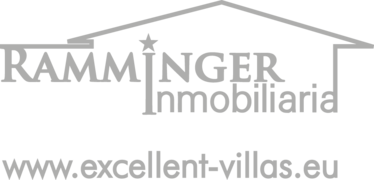 Viola Mandy Ramminger
Phone:
+34 689 03 31 19
Mobile phone:
+34 689 033 119

Back to the overview