Property 4 from 7

Next property

Previous property

Back to the overview
Benitachell: VILLA VISTA
Property ID: VILLA VISTA
Address:
Dalias 20
03726 Benitachell
Location type:
By the sea/ocean
Maximum number of people:
6
Bathroom:
Shower, Bathtub, Window
Surroundings:
Pharmacy, Shopping facilities, Golf course, Elementary school, Kindergarten, Riding arena, Quiet area, Pool, High school
Number of parking spaces:
1 x Outside parking space
Location:
The small, spanish village Benitachell with his ca. 6.000 habitants, is situated inland next to the coast. The enviroment of the beautiful village still is moulded by a bulky and customary rural economy. To that belongs for example the wine growing and fruit plantages of oranges, lemons, almonds or olives. Benitachell owns a 2km long and diversitied step coast shoreline with a pebble stone beach, bays, grottos and the adjacent wonderful nature reserve of the town of Javea.
Exactly at these coastline is the urbanisation Cumbre del Sol (engl. pinnacle of the sun)situated. It is named like that because the urbanisation is established at a mountain. From that lay all the habitants and visitors have a fantastic seascape and panoramic view over the environment. Since this year has been open the engl. private school St. Maria Magdalena. As well you have there a hairdresser, pharmacy, supermarket, good restaurants and bars. To the neighbour cities Javea, Moraira, Benissa and Teulada you need more or less 10 minutes. Like that you are as quick by the two nearest golf courses in Javea (9 holes course) and Benissa (9 hole course)
The best way to arrive at Benitachell is over the highway AP7 / E15 or over the national street N-332. To the airport Alicante it is approx. 90 km and to the airport Valencia ca. 110 km.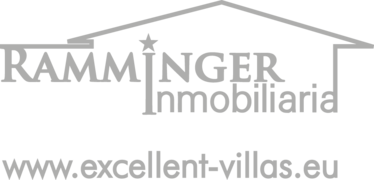 Viola Mandy Ramminger
Phone:
+34 689 03 31 19
Mobile phone:
+34 689 033 119

Back to the overview